Here's some recent things we've eaten!
The kiddo and I got some sushi after she got a haircut the other day - she loves inari and I like a good veggie roll.
Here are some vegan gluten free ramen type noodles - they were pretty good!
Here's a bowl where I decided to plate fancy - so not the point, but whatever. There's baked tofu, brown rice, kale, black beans, and caesar chavez dressing.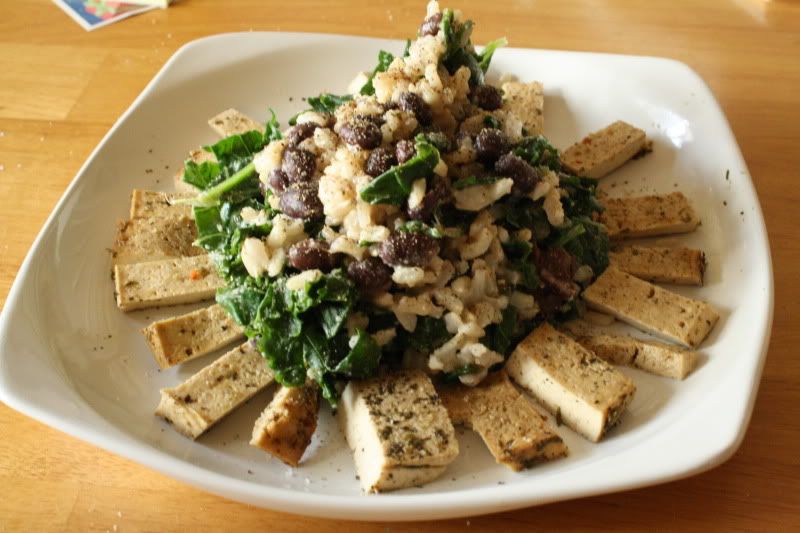 And here's a collard wrap - it's got the green goddess garbanzos and sprouts and the green goddess dressing - really yummy. I'm trying to like collards as wraps more, mostly because gluten free bread is always such a disappointment and so expensive - collards, romaine, etc are less expensive, yummier, and healthier. I cut a tiny bit of the spine off of the leaf to help it roll without cracking and it worked - hurray!
And a potato shaped like a heart! :)